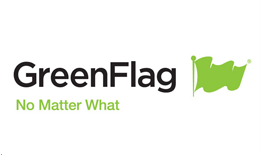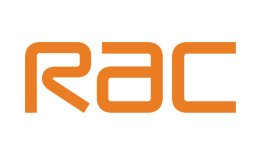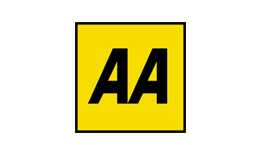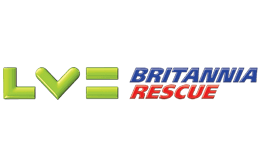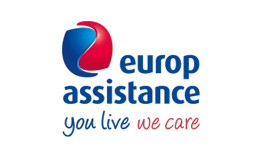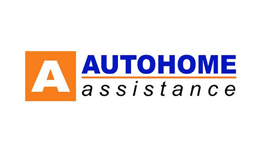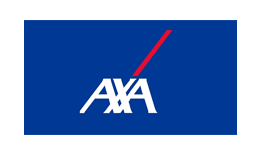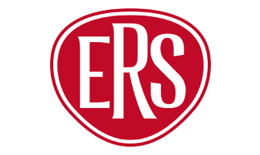 About Us
The Breakdown and Recovery service has been operating from the Test & Tune since 1977 and our fleet of on-call satellite tracked, state of the art breakdown and recovery vehicles are linked to a year-round 24 hour 7 days a week control room.
With the company location on the A19, we are ideally located to serve the Teesside area as well as the North East of England and wider Britain. Being based on the A19 allows a rapid response time to most breakdown and recovery situations and we endeavour to be on site with your vehicle within 30 minutes.
The Company is a professional operator with a long history of excellent service in the breakdown and recovery sector with a fleet of vehicles to suit a varying manner of customer's needs. We provide efficient, prompt and reliable service with our team of expert drivers and technicians and carry specialist equipment to handle all manner of scenarios. All of our breakdown vehicles feature a range of roadside diagnostic tools and we can provide recovery to a garage or workshop of your choice.
What our Customers Say
Please can you pass on our thanks and appreciation for both of your representatives who attended our broken down Vauxhall Vectra on the A19 yesterday. The recovery driver who took us to Ripon was both helpful and courteous along with being understanding towards my 2 small children who were upset at not getting to the Redcar coast. Please pass on my thanks as his whole demeanour made a bad situation more bearable for all concerned. Thank you.
Adrian L from Ripon
I have to write to you to congratulate you and your breakdown staff for a level of service which can only be described as exemplary. My wife and I are both senior citizens and we found the service to be unbelievably helpful, courteous and efficient and to thank you very much. It would also be remiss of me not to also congratulate your office receptionists and co-ordinators who are also fantastic.
Michael C from Pudsey
To the crew at Ron Perry's - A little note to say a big thank you for coming to my rescue on Christmas eve, and towing my Fiat Bravo to Loftus. Hopefully my new car will be more reliable than the last!
Caroline
We were towed from Hartlepool to Devon and from past experience of being towed anywhere, we were not looking forward to this journey, especially with two children and a baby. The journey is bad enough when you have the comforts of your own vehicle! We were very pleasantly surprised that our journey went so smoothly. The driver was very friendly, very good, and courteous to us and the children. He was also an excellent driver and nothing was too much trouble for him. He is an asset to your company and his customer service was second to none.
Mr and Mrs W from Paignton
I had reason to require your garage to help me last week. I had regrettably put diesel fuel in my petrol driven Fiat Punto. Your employees, both the mechanic and the recovery driver went out of their way to help me. After 3 hours they finally got my car working. Both were extremely helpful and supportive and went the extra mile to demonstrate their care and customer service. They are both a credit to your company and an asset to your business. Please would you thank them once again on my behalf.
Bill B from Derby
I would like to thank the gentleman from Ron Perry the breakdown firm who was fast, efficient and helpful and made me feel safe when my car broke down in a difficult situation. Thank you.
Olive from Stockton-on-Tees
Dear Sir, I had reason to call into your office with seized up windscreen wipers on my car. This is just to say a big thank you to you and your staff. Your attitude to customers, the politeness of your staff and the speed in which I was returned home was a delight. Nice cup of coffee too. Many thanks.
Sheila & Malcolm
I would like to thank you for the service I received when I had problems with my car at Newton Bewley. Everyone involved couldn't have been more helpful and pleasant to deal with. I was also very surprised at the speed of the response from the initial time of my call. Thank you, again, I am only sorry it has taken so long for me to write to you.
Jenny C from Chesterfield
My car broke down at the Blue Bell roundabout in Middlesbrough and I want to say a big thank you for the service I received. This is the second time your service has come to my assistance and both times your operatives have treated me excellently, arriving quickly and explaining everything politely and efficiently, and helpfully. My sincere thanks.
June V from Middlesbrough
I am writing to say thank you very much for the service I received over the weekend from your company. I was recovered home from my mothers address in the north east to my home in Essex. The service was excellent and speedy, a stressful time was made so much more bearable by your staff. So once again, thank you and pass on my regards to the members of staff involved. Yours faithfully.
Wendy D from Essex
My car, my wife and I were transported home by your company on behalf of the RAC. The service was prompt and efficient but the main purpose of this letter is to praise the driver. He was most polite, friendly, obliging and a very good driver with whom we felt completely safe.
Captain Russell G from Surrey
This letter is somewhat belated but it is to say how much we appreciated the help we received following a collision in which we were involved in Middlesbrough. The recovery driver was most thoughtful, courteous and kind and did all he could do to help us (this was especially meaningful as my husband is badly disabled). It was a pleasure to be his passengers and his driving was excellent. Thank you.
Mrs R from South Shields
To the gentleman on the reception desk, I would like to express my thanks for your help on that day. I was travelling from Sunderland to Newark when I had a blowout on my trailer. I then fitted the spare which went down! I was in a real mess but thanks to your telephone call (to A66 tyres, who were also most helpful) I was able to get a replacement tyre, my spare fixed and get on my way again! I managed to get home with no further problems thanks to you. Thanks again for your help.
Andrew C from Sunderland
Last night one of your drivers picked up my son from an accident he had in his car. I am just sending this email to say how pleased I was with the service you provided, the gentleman was outstanding and I am so grateful for all he did. Thank you.
Lisa R from Middlesbrough
I cannot speak highly enough of your recovery service, many thanks for towing me home in a prompt, efficient and courteous manner.
Mrs Fiona W from Newcastle
Many thanks for your excellent diagnosis of my faulty fuel gauge reader in time for our trip around Europe. We've travelled many kilometres around France and Spain & (touch wood) the van's going brilliantly.
Mr and Mrs Taylor from Middlesbrough
I just wanted to write to say thank you for getting my Jaguar XJ going again after the timing belt snapped on it on the A19. The car had been going faulty for many years and after your mechanics corrected the problem I have never had a problem with it since. Many thanks.
Trevor B from Peterlee
When my Fiesta konked out in Yarm, I was really appreciative of the prompt service I received and the efficient, matter of fact nature of your employees. The Test & Tune got my car going again and I was really impressed with the advice I received.
John M from Middlesbrough
Many thanks to your mechanic who repaired my vintage Porsche, it was running like a bag of spanners and now it purrs like a kitten.
Charles P from Hartlepool
I have been using the Test and Tune for years and have always found the service from my local garage to be excellent. The lady on the desk is always very helpful.
Mrs E from Billingham
POLICE RECOVERY
If your vehicle has been recovered by Ron Perry A19 Test & Tune on behalf of Cleveland Police, please contact Cleveland Police for more information. Statutory Release Charges apply to Police Recovery and seized vehicles.
Learn More
DVLA RECOVERY
Ron Perry A19 Test & Tune is a DVLA appointed contractor for untaxed vehicles, please see here for more information on how to tax your vehicle with the DVLA. Statutory Release Charges apply to DVLA seized vehicles.
Learn More